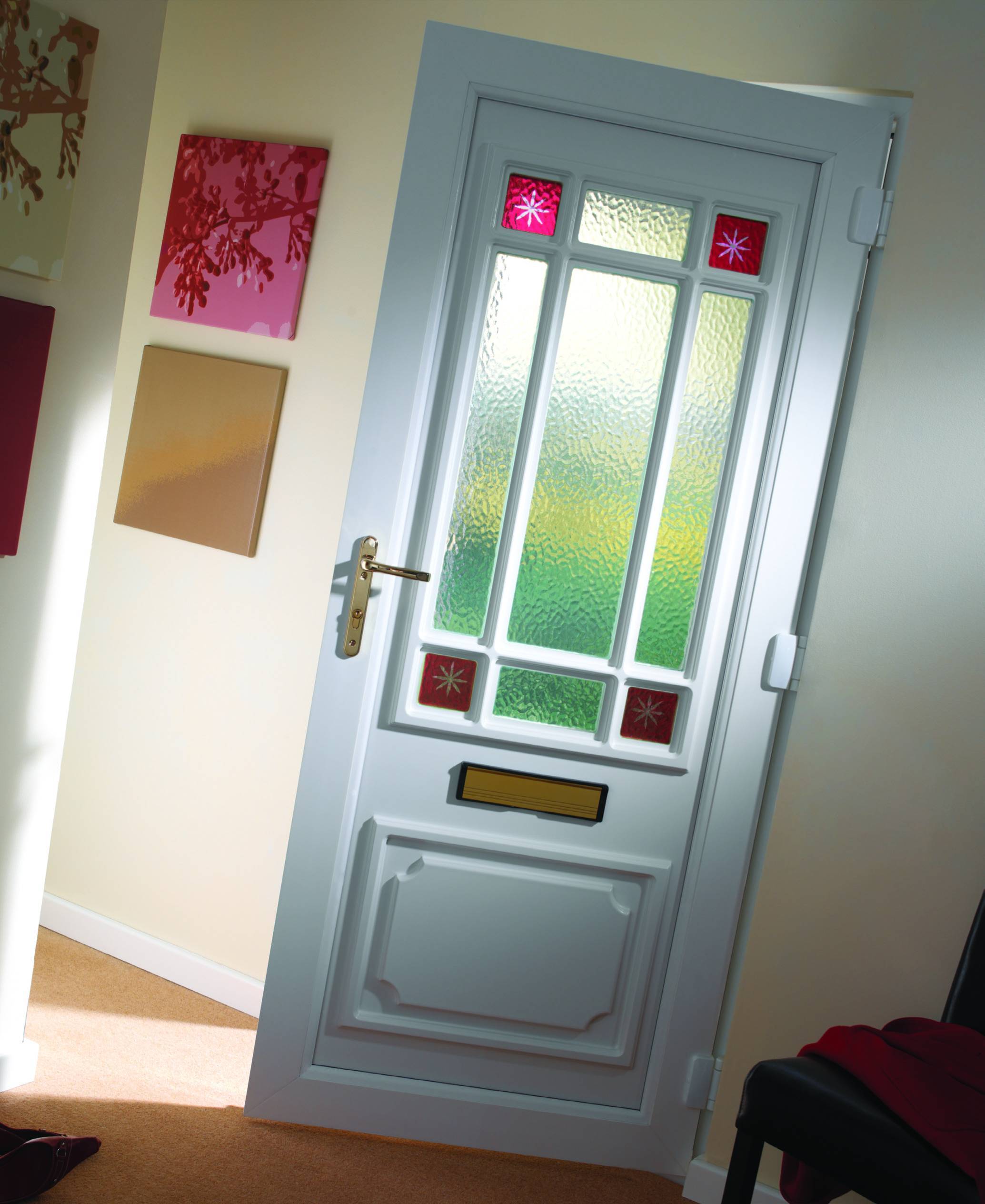 If you're looking for a reliable, secure door that offers great value for money then a uPVC door may be the one for you.
We offer a wide range of uPVC front doors that are built to last, as well as a large selection of back door options.
Still a popular choice of door, the biggest benefit is the price, as well as the reliability that these doors offer. uPVC doors are:
Reliable: we offer a 10-year guarantee on all of our doors.
Secure: with many different locking options available, you can choose the level of security that is right for you.
Stylish: there are many different colour and glazing options available so you can create your own unique style. Choose from bevelled, coloured or textured glass, wood effect finishes and a range of handle colours and styles.
Hard wearing: uPVC doors are weather resistant and we carefully seal each door as we fit them.
Low maintenance: No painting, varnishing or heavy cleaning, simply wipe clean and enjoy the perfect finish.
Insulated: keeping heat in and noise out.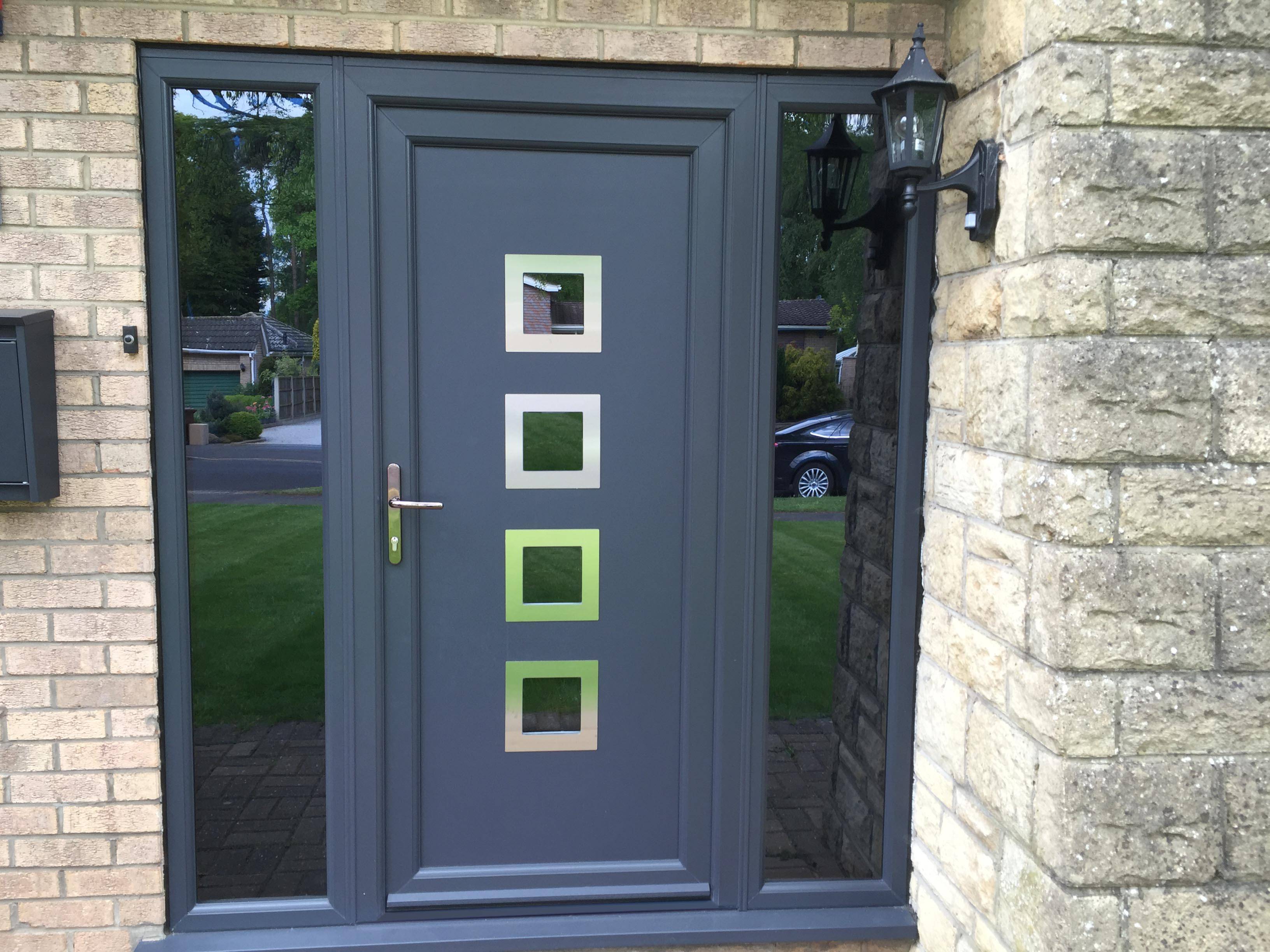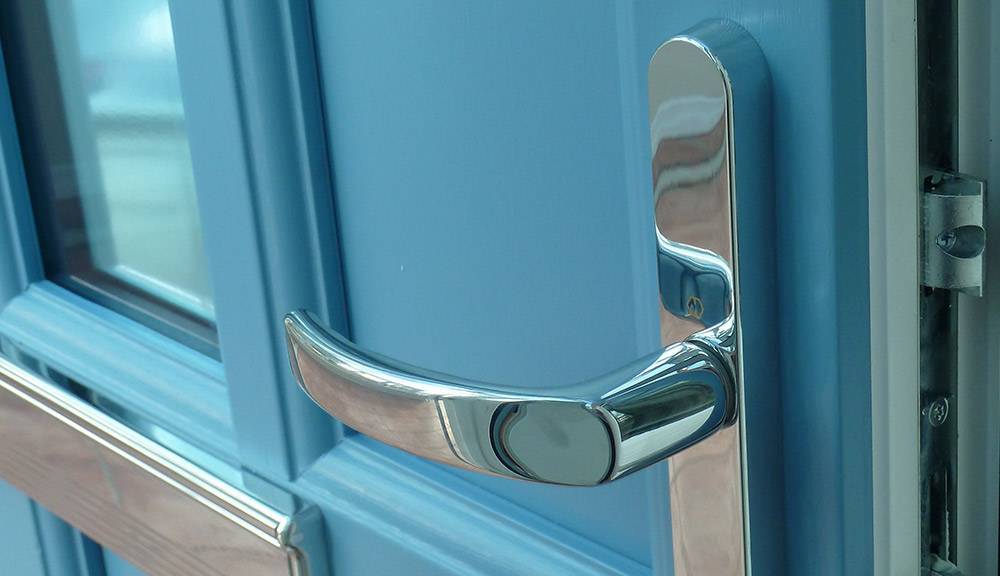 As well as looking good, your door needs to be secure. You want a reliable lock, that will last for years to come, and that complies with the latest insurance requirements. Our doors come with the most effective forms of lock appropriate for each particular door. All of our locks comply with the latest British Standards so you can rest assured that they are of the highest quality.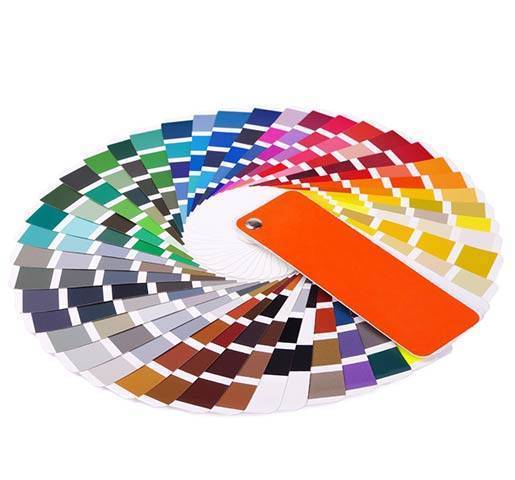 As independent installers, we are able to offer a huge selection of door styles and designs from a whole range of manufacturers. In fact, we like to think that we have a door for every taste and budget.
Our composite door frames and panelling come in a variety of different shades.
Our uPVC bi-fold, patio and French doors are available in a range of colours and realistic wood effect finishes.
If you have a particular colour in mind, then we can help there too. Some of our manufacturers are able to offer a colour matching service to blend your door effortlessly with your existing windows or paintwork. Simply give us a call on 01787 477231 and we'll talk you through the options.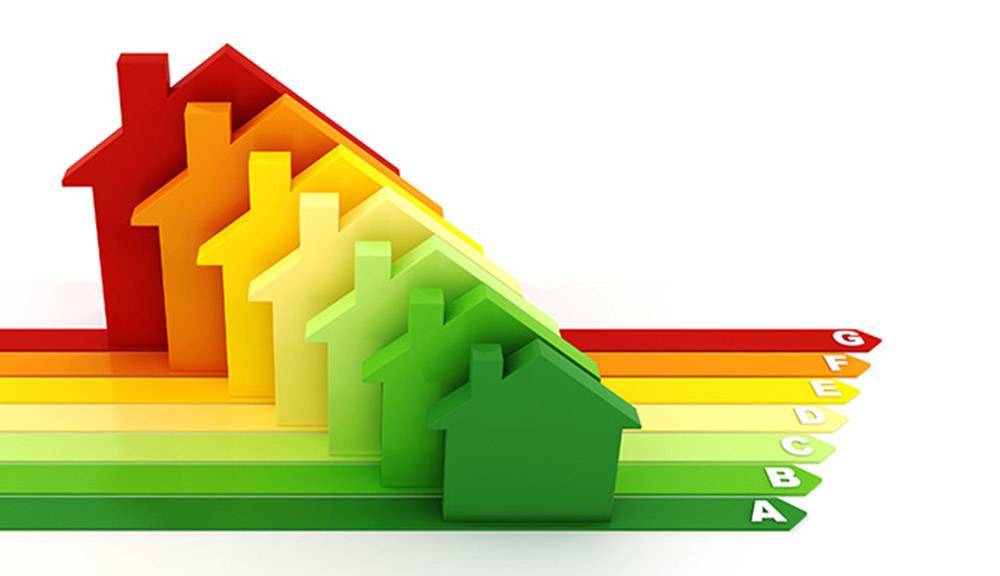 Say goodbye to draughty hallways. Our expert installers will make sure that your door is sealed correctly, keeping the cold out. With their robust design and double glazed window features, noise from traffic or neighbouring properties is also reduced.
Our range of glazed bi-fold, patio and French doors make use of the latest double glazing technology with strengthened glass that reflects heat back into the room. So, although you have the benefit of large open panes, you won't lose the cosy atmosphere. You'll notice the difference on your energy bills too.
Give us a call…
For a free quote, or just to answer a few questions, we are here to help. Give us a call on 01787 477231 or email info@infil.co.uk.