Conservatories Sudbury
Spacious & Light Modern Conservatories
Create an extension to your Sudbury home, which is cost-effective, by investing in our conservatories.
Conservatories are an excellent way of extending your home as they can help to create a more spacious and light atmosphere. Additionally, there are a range of ways you can make use of a conservatory, including using it for playrooms, dining areas and studies. With Infil Double Glazing, we can help you create the perfect space to relax and unwind.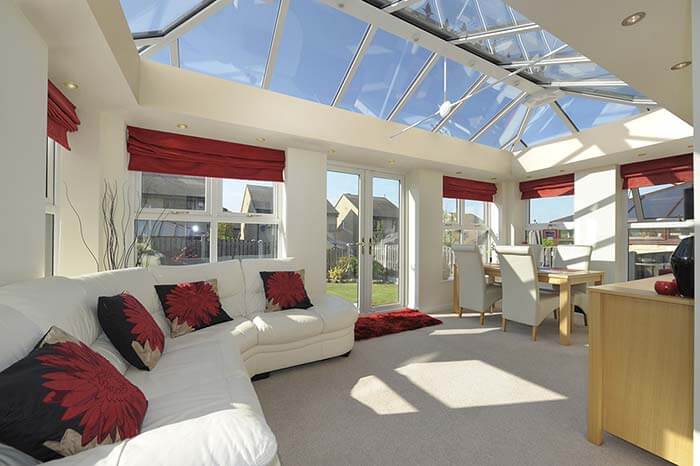 Think conservatories are stuffy in summer and chilly in winter? Think again!
Our modern conservatories are constructed using the latest materials and technology to keep you comfortable all year round. With UV-resistant roof panels and double-glazed windows that control heat and glare, you'll enjoy a perfectly insulated space for relaxing or entertaining, no matter the season.
Designed to fit your lifestyle
When it comes to designing the perfect conservatory, the choices are endless. From the layout and shape to the colours, window effects and roof designs, you are in charge.
We'll help you design the perfect room: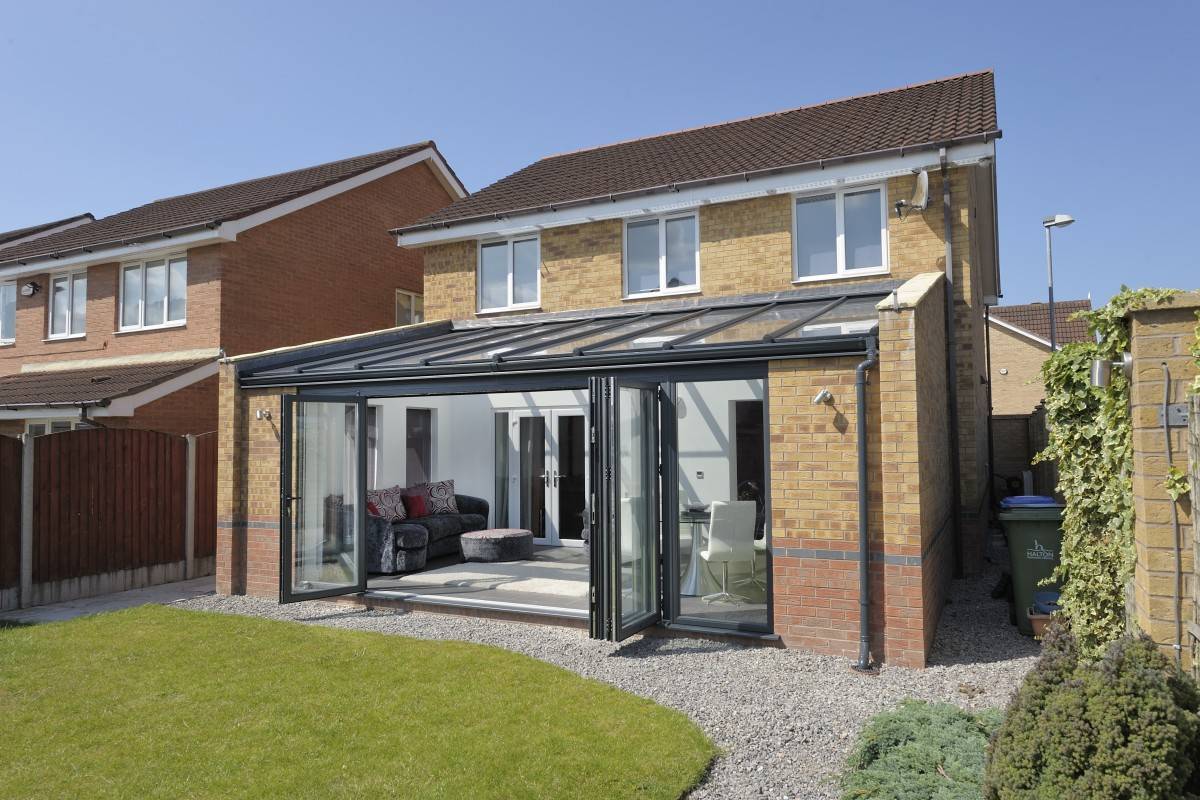 Style 
In terms of style, the options for your conservatory are virtually limitless. Choose from classic bay fronted Victorian designs, sleek and simple Edwardian styles, or even create your own bespoke design that perfectly matches your vision.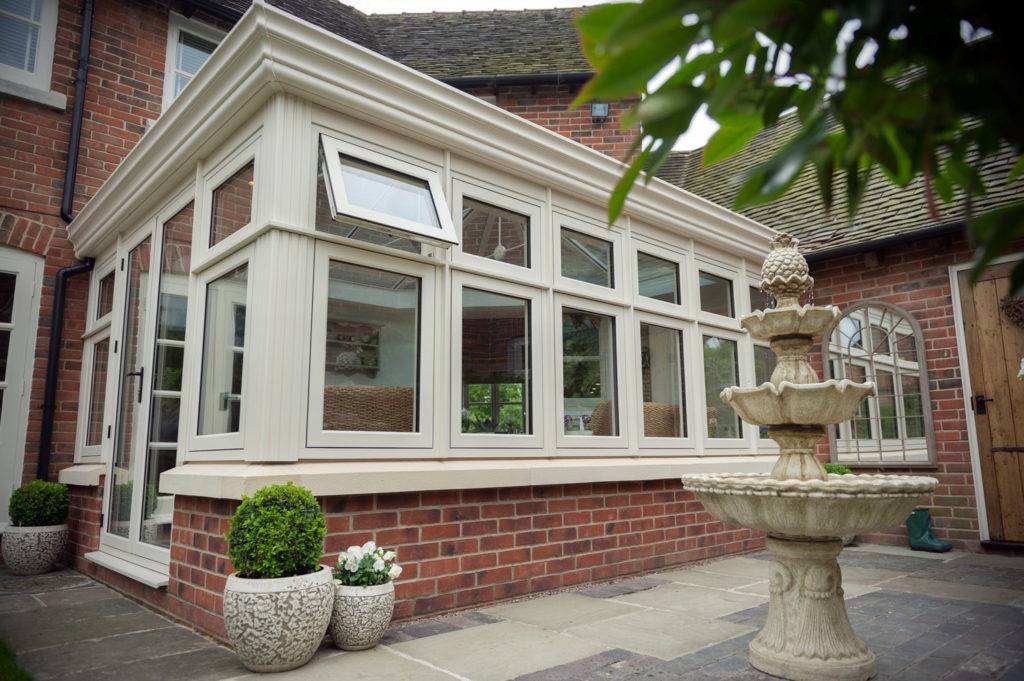 Conservatory windows
Enhance the allure of your ideal conservatory by choosing from our wide selection of window types. Opt for sash windows to bring a touch of sophistication or enjoy flexibility with the convenient tilt tilt and turn options.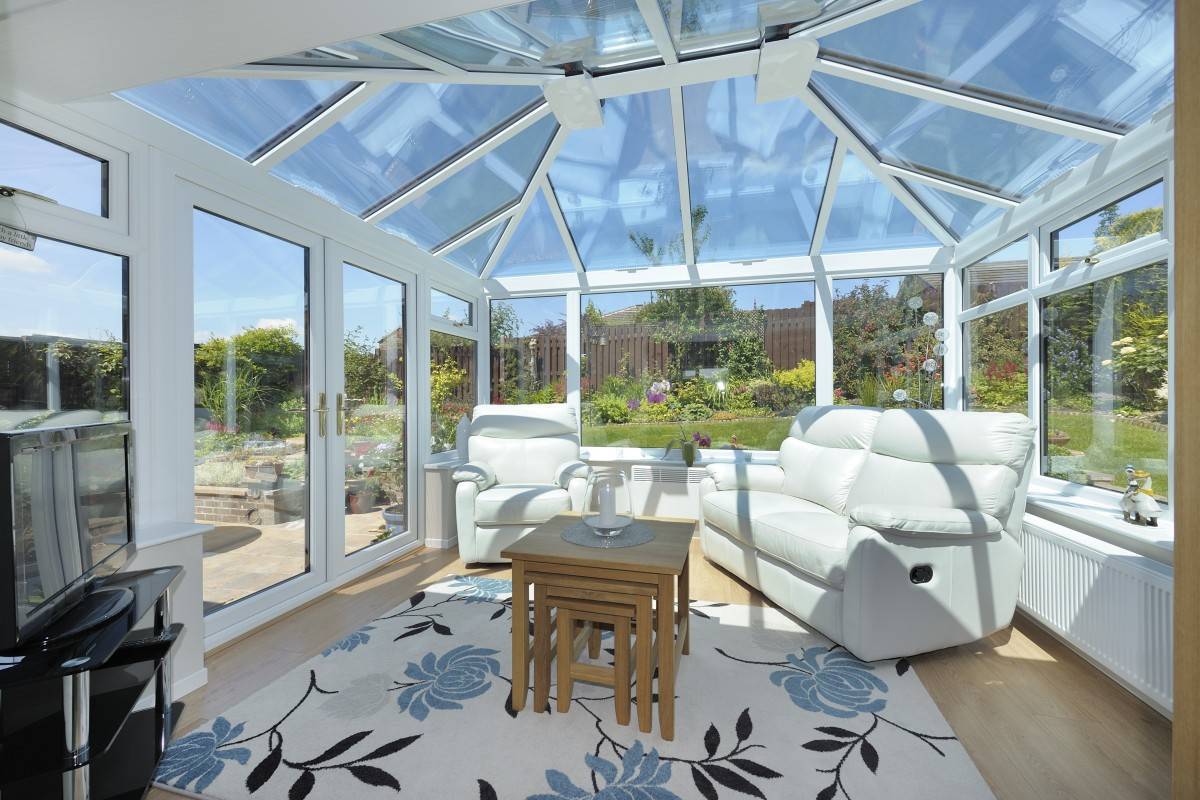 Conservatory roofs
In Sudbury, our glass and polycarbonate roofs offer more than just protection from the elements. With UV, heat, and glare-resistant properties, they ensure a comfortable living space all year round. Our self-cleaning options save you time and effort, and with a 10-year guarantee, you can trust in the durability of our products.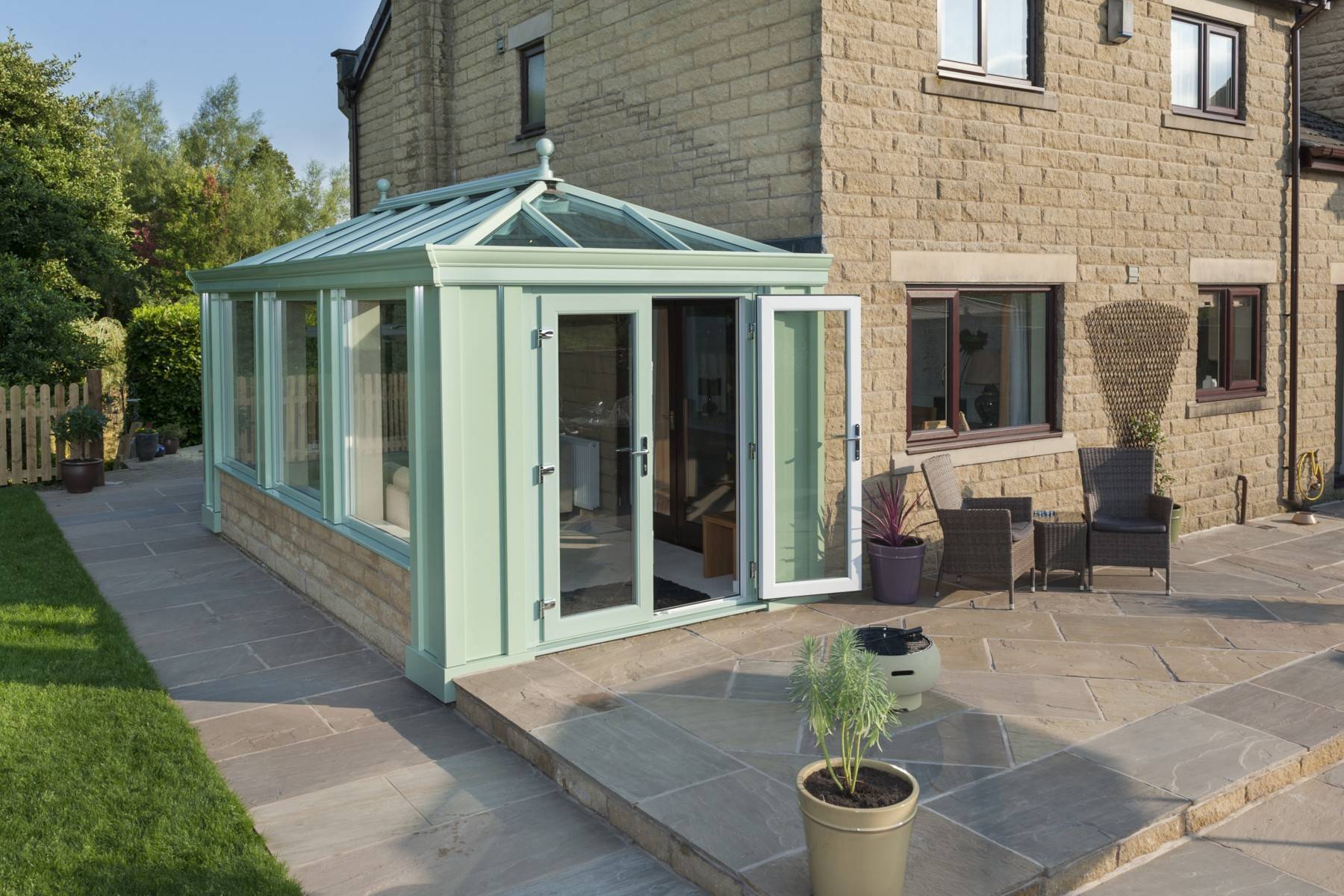 Finishing touches
At Infil, we provide a vast selection of roof finials and crests, glazing etching, and frames in various colours and wood effects. We understand that every homeowner has unique preferences, and we strive to meet your specific needs. So, if you have something specific in mind, we can usually source it for you.
At Infil, we have over 40 years of experience building conservatories for satisfied customers. As independent installers, we offer a range of options from different manufacturers to suit various budgets.
Our conservatories are built using BBA certified and British Standard approved parts, and our highly skilled builders are our greatest assets. We provide free advice on planning permission and building control guidelines, guiding you through the entire process from design to finishing touches.
With our expertise in accurate construction, expert window and door installation, and detailed sealing, we ensure a job well done that meets your expectations.
We're with you every step of the way:
Infil offers a comprehensive service for your conservatory needs, including:
Design: Our team can meet with you in your home to provide a no-obligation quote and help you come up with ideas and a final design, including finishing touches
Advice: We'll provide you with guidance on planning permission and building regulations guidelines and point out any issues you might need to consider.
Build: Our expert team works with respect for your property, using only our own employees from laying the foundations to fitting the windows and roof.
Finishing touches: We have a team of plasterers and electricians to ensure your conservatory is ready to decorate and use.
Aftercare: We provide advice on how to care for your conservatory and offer a 10-year guarantee for any problems that may occur, although it's unlikely.
Explore our top-selling conservatory styles and discover which one suits your taste. If you're looking for something unique and personalized, our bespoke design services are just a phone call away. Let us guide you in creating the conservatory of your dreams.
At Infil, we provide transparent and fair pricing for all our conservatory projects. Our initial quotes are completely free and come with no obligation, giving you the time and space to consider your options.
We won't pressure you for a decision, and you can take all the time you need to think it over. Rest assured that our quotes are comprehensive and upfront, with no hidden fees or charges.
Give us a call…
For a free quote, or just to answer a few questions, we are here to help. Give us a call on 01787 477231 or email info@infil.co.uk.